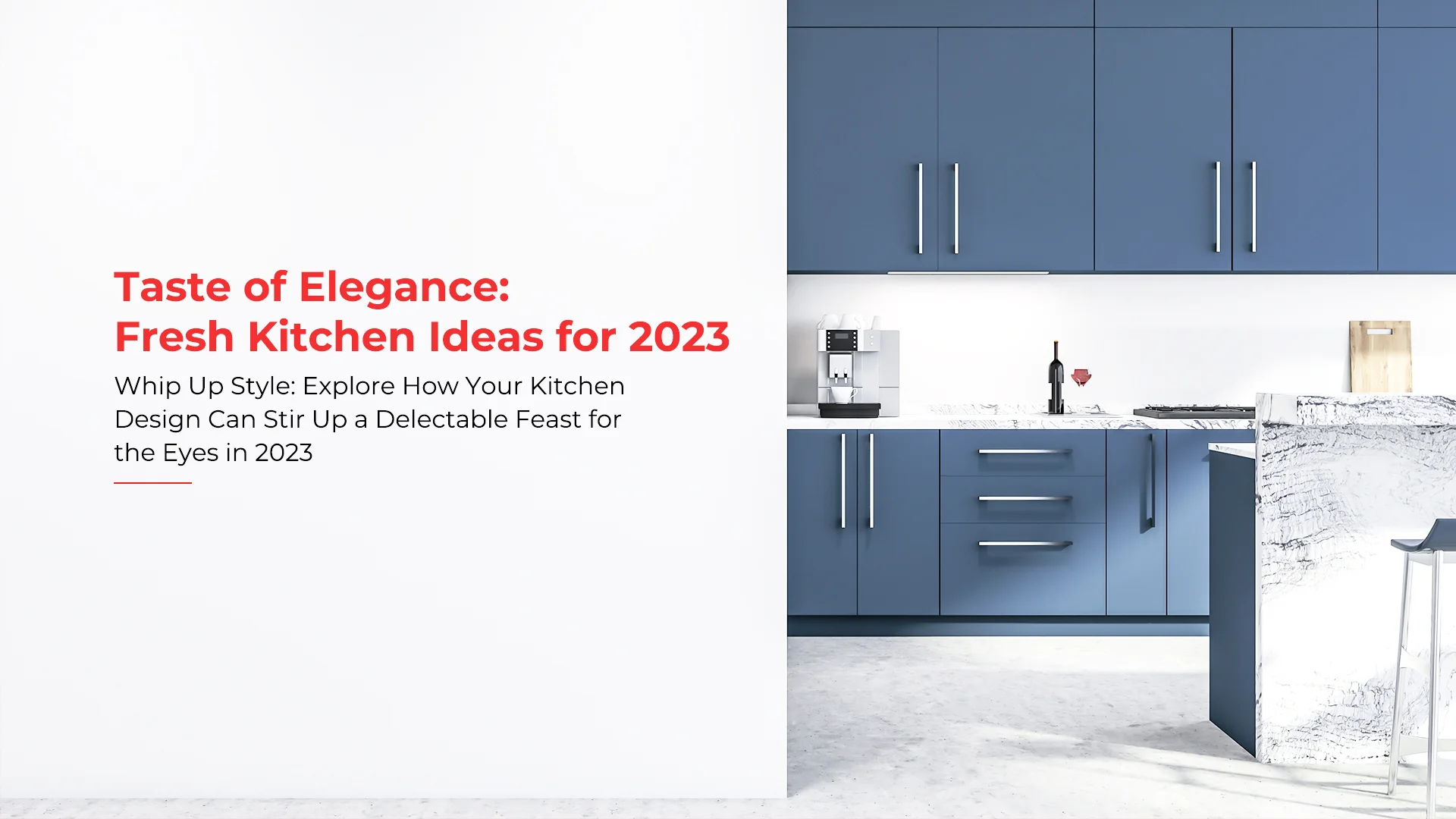 Whip Up Style: Explore How Your Kitchen Design Can Stir Up a Delectable Feast for the Eyes in 2023
A kitchen is the heart of a home—a hub of activity, creativity, and togetherness. This year, let's make this space as stylish as it is functional.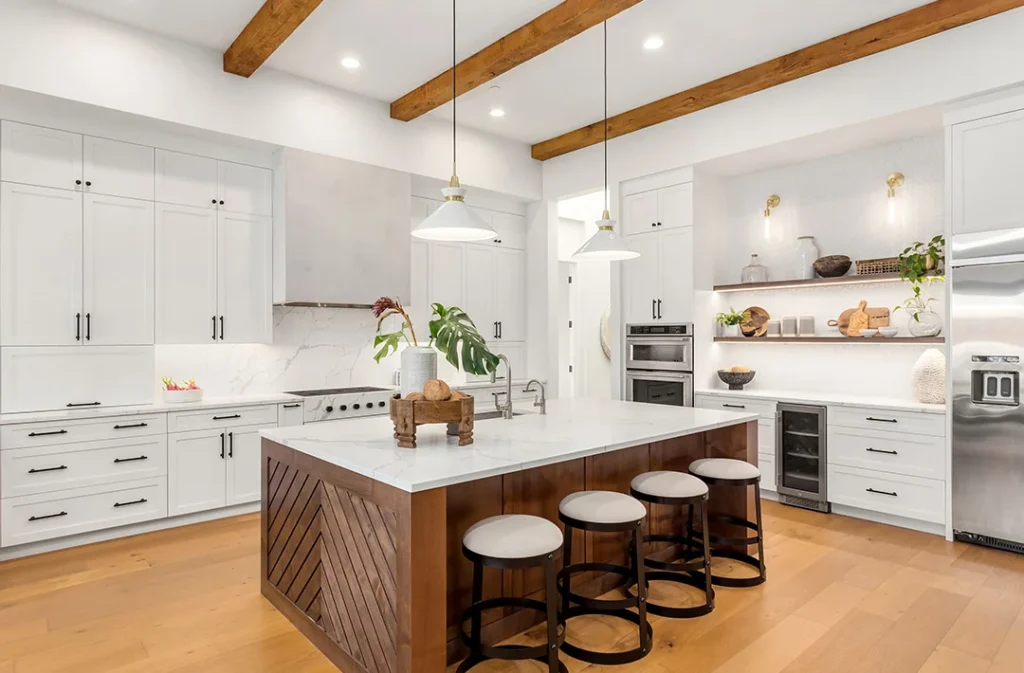 1. Open-Concept Kitchen
2023 is all about blurring the lines between different living spaces. An open-concept kitchen creates a seamless flow between cooking, dining, and living areas, promoting interaction and togetherness.
2. Statement Backsplashes
Bold backsplashes can transform a kitchen. From colorful tiles to metallic finishes, a striking backsplash is an easy way to add character and style to your kitchen.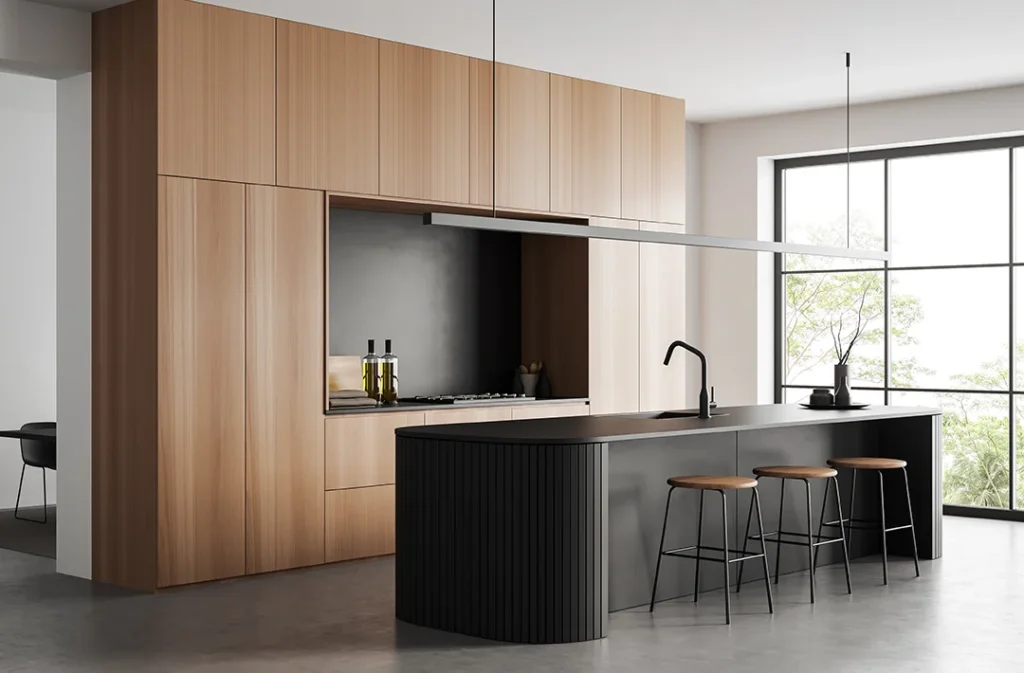 3. Minimalist Designs
Simplicity reigns supreme in 2023. Minimalist kitchen designs prioritize clean lines, uncluttered surfaces, and a neutral color palette, creating a calm and soothing space.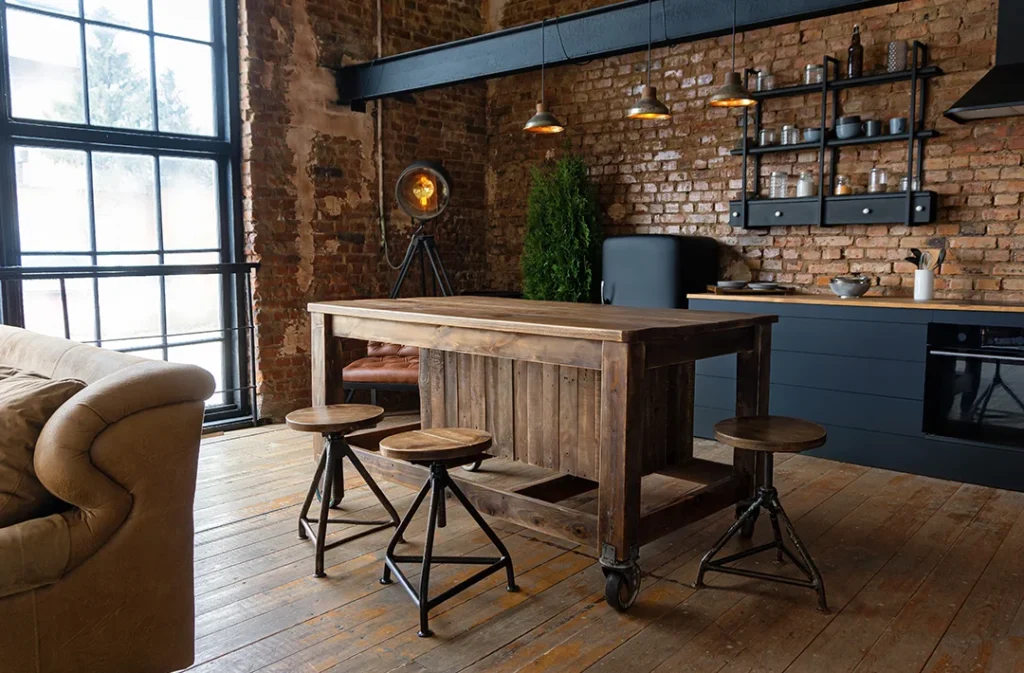 4. Industrial Aesthetics
Exposed brick, iron accents, and rustic wood – the industrial aesthetic brings a raw, edgy vibe to your kitchen. It's all about celebrating the beauty of unfinished elements.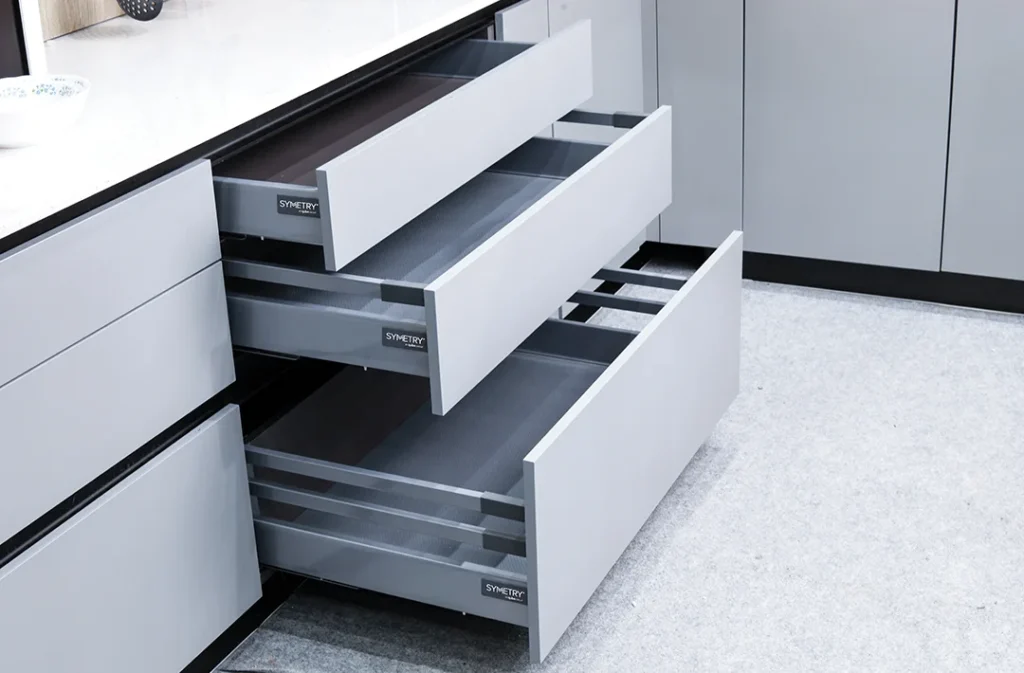 The spotlight in kitchen designs this year is also on efficient and aesthetically pleasing storage solutions.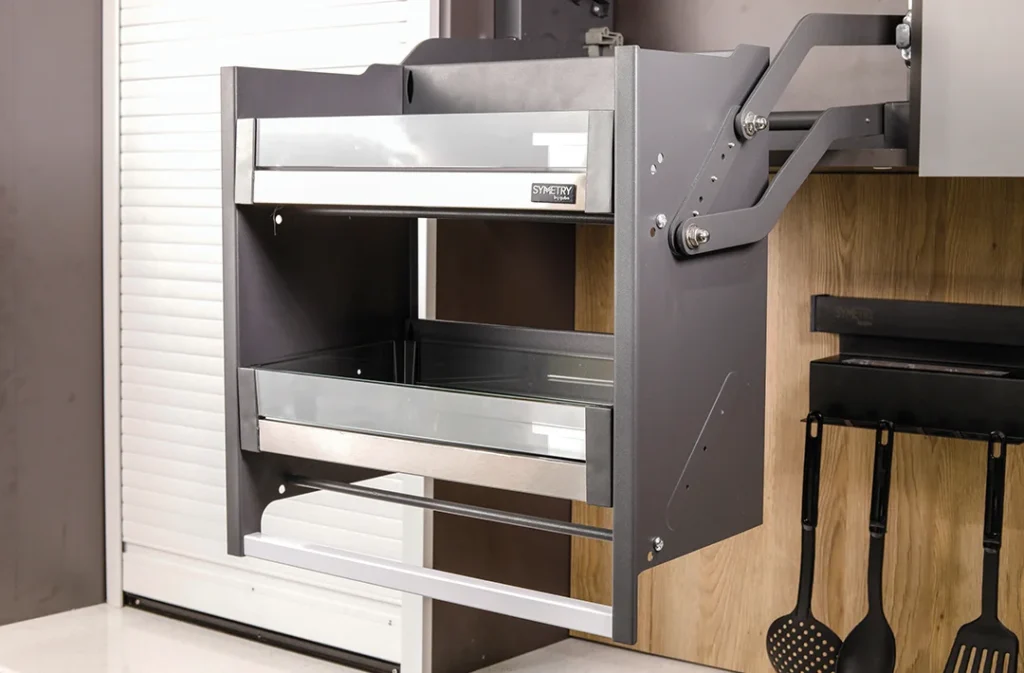 5. Hidden Storage Spaces
Hidden storage spaces provide functionality without compromising the aesthetic harmony of your kitchen. They help maintain clean lines and a minimalist vibe, even in a bustling kitchen.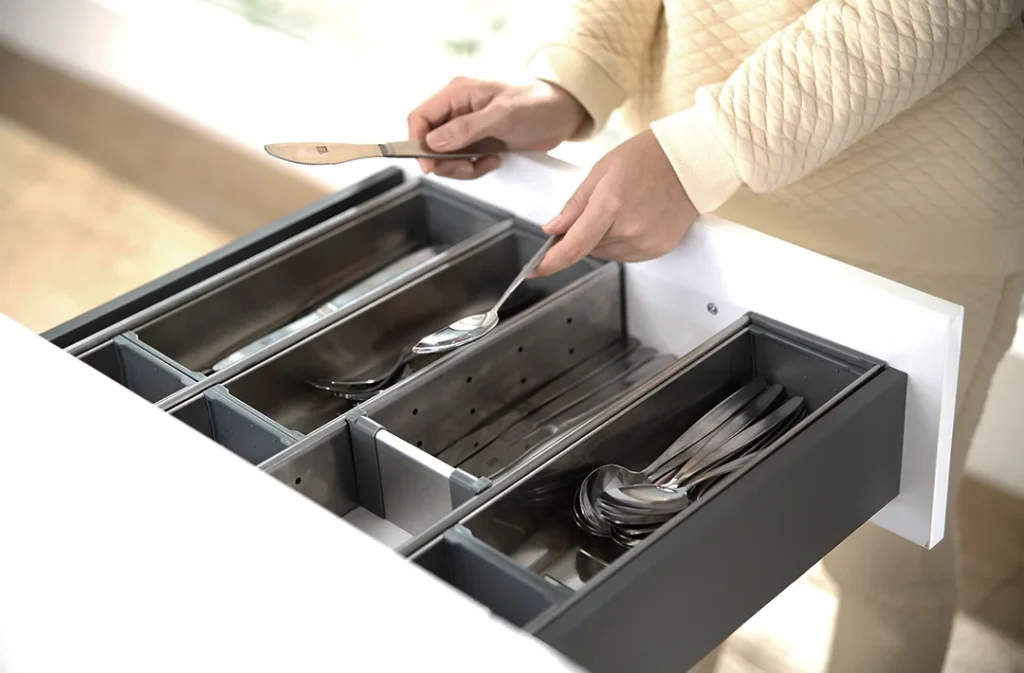 6. Customizable Drawers
Customizable drawers offer the flexibility to adapt to your unique storage needs. Their adaptability makes them a favorite among designers and homeowners alike.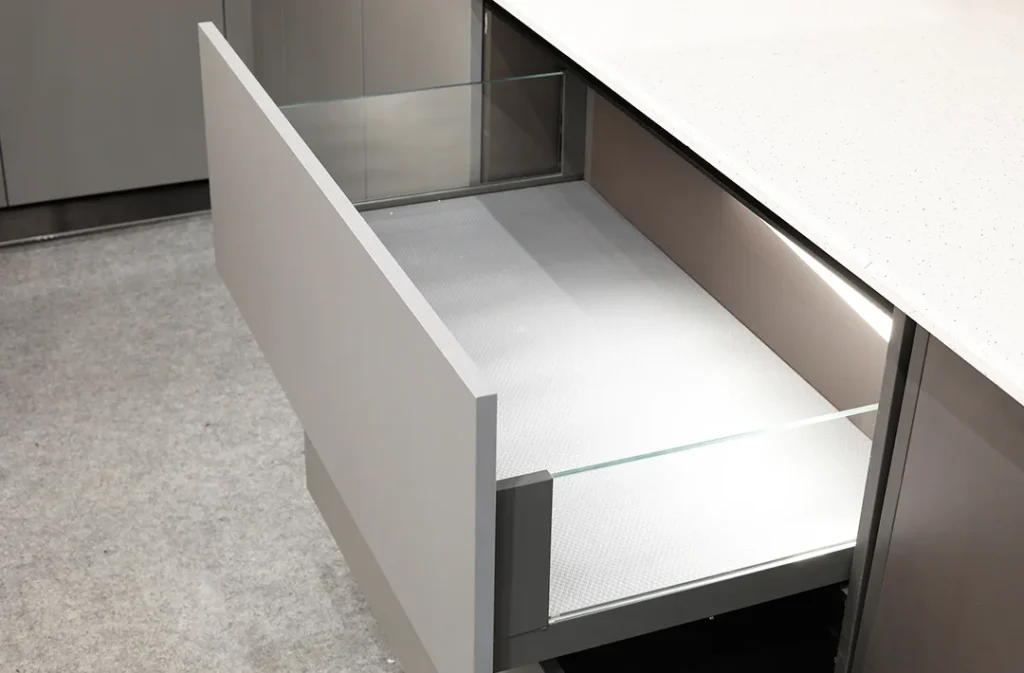 An excellent example of a functional and stylish storage solution is the Vista Box from Symmetry, a part of the Quba Group.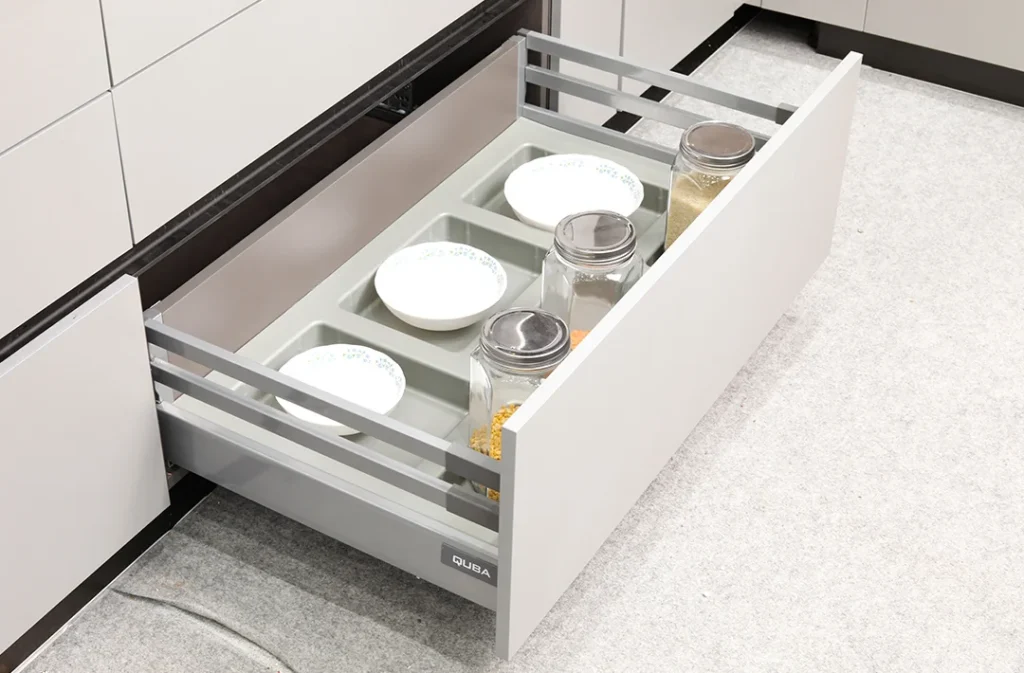 A drawer-style fitting that effortlessly combines functionality and style, the Vista Box is robust by design and practical by application, able to bear a load of up to 45 kgs. It's available in multiple wood finishes to match your kitchen aesthetic and ensures an effortless installation process.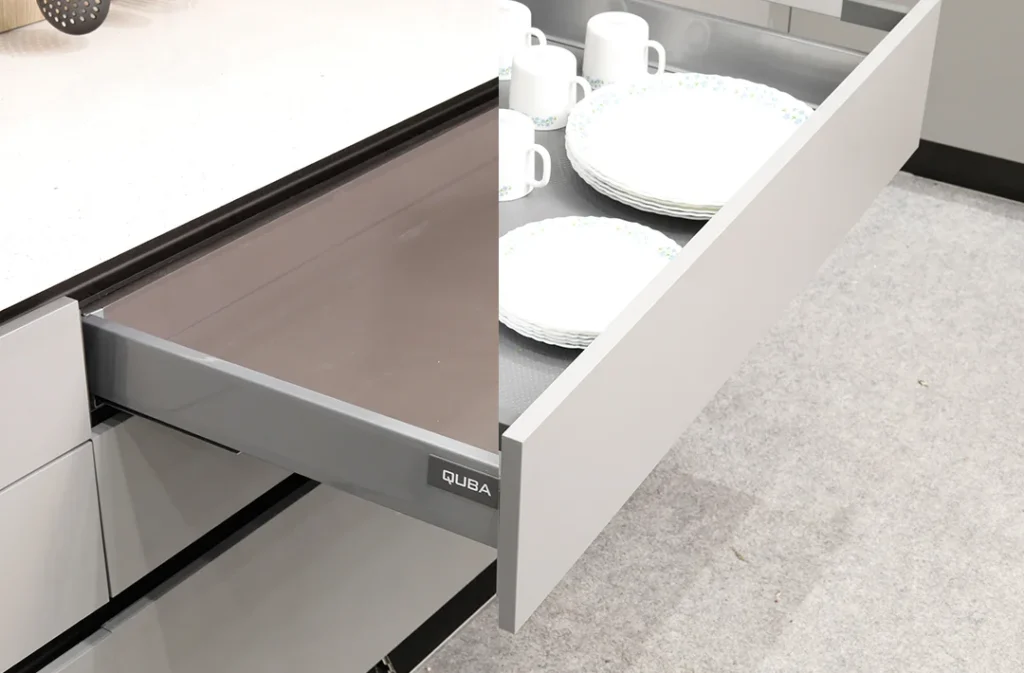 Balancing function with style, Symmetry's Vista Box is a subtle addition that contributes significantly to the modern kitchen space.
Transform your kitchen into a space that's as beautiful as it is functional. Create a kitchen that not only serves delicious meals but also feasts the eyes with its design. Discover the future of kitchen design today, where functionality blends with aesthetics, and practicality meets elegance.